Blogs about Motor Neuron Diseases

Here is a list of blogs about motor neurone disease written by sme very brave and courageous people.
It is of great testament to these people that they maintained blogs to help others living with this condition.
It may be confronting to some that many of these people have passed away but their words have been kept online to help people understand more bout MND.
Perspective on life from somebody living with ALS / MND. The blog of Andrew Knowlman between 2015 - 2018. He died in 2018. RIP Andrew.
MNDESTROYER A classic by Berlin


Living with Motor Neurone Disease – One Day at a Time
The blog of Mark Glover - 1960 - 2011. RIP Mark.


My Brother Andrew: Motor Neurone Disease Awareness Bands
Fighting Progressive Bulbar Palsy A type of Lou Gehrig's Disease 1953 - 2011. RIP Andrew.
Professor Mark Cato, 75, launched his online diary after being diagnosed with the muscle-wasting terminal illness. Mark died in 2012. RIP.
If you've ever seen a documentary about or involving such famous people as Stephen Hawking and Lou Gehrig, you know what the affects of ...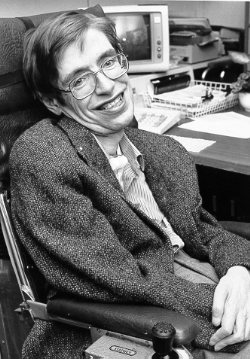 PHOTO 1999
Stephen Hawking is a world renowned theoretical physicist and cosmologist. He has a motor neuron disease related to amyotrophic lateral sclerosis
13 Mar 2012 – Awarded by the Motor Neurone Disease Research Institute of Australia, the Roth Foundation MND Research Grant will assist researchers Dr ...